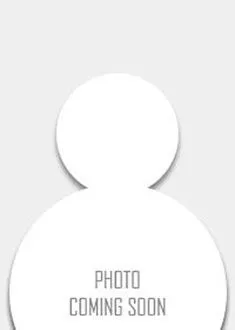 "I would like to take a couple of minutes to tell you about Crown Dentistry of the Palm Beaches, located in Greenacres, Florida. This amazing dental office is owned by Thomas Saitta, a highly qualified and experienced dentist. Beth his wife runs the front office and Maribel is their hygienist. Part of their core philosophy is "Every patient is treated as an important member of the Family," I have been a dental patient of Dr. Saitta's for more than 10 years, and can confirm that this office operates in sync with its philosophy.If you are looking for a dental team that is patient oriented, qualified, and is well informed on the major break-throughs in dental technology, then I highly recommend that this is the team of choice to take care of all your dental needs. I am sure that when you select them as your dental team, you will enjoy the respect and professional care that I have experienced since 2008."

~ Gafton Gordon
---

"I have been a patient of Dr. Saitta's for over 15 years. Dr. Saitta is the Best Dentist on the planet and Beth is so thoughtful and kind. You have a patient for life!"

~ Angela Kelley
---

"Dr. Saitta, Beth and their entire Staff have been taking care of my dental needs since 2016. I am always impressed by their expertise and attentiveness during my appointments. Dr. Saitta Thank you for taking the time to make my smile spectacular. Your diligent work certainly does not go unnoticed."

~ Cari Woodward
---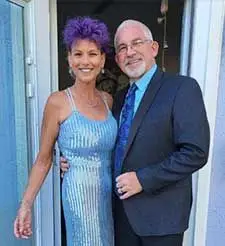 "I am thrilled to be a patient of Dr. Saitta's. He and his team restored my smile in a way that looks incredible and feels natural. After years of not being able to smile - I am smiling again with unbelievable new confidence. Dr. Saitta's attention to detail is remarkable. He shaped each crown and veneer then studied and adjusted them to ensure all looked symmetric and my smile was the best it could be. I was terrified to get the work done but from the moment I walked through the door I felt welcomed and comfortable. I can say, from experience, you will always get full attention. I've never felt like there is a rush during appointments ie: other patients to get to. Tremendous service! Thanks you Crown Dentistry of the Palm Beaches. "

~ Debra Robert
---
"Dr Saitta is amazing and so gentle. I can't say enough great things about him and his staff. He removed my wisdom teeth and did a molar root canal years ago, so I knew he could help me now. I only wish I lived closer.I had a toothache for two weeks. I saw two dentist in the Greater Cincinnati area that were not able to get me anesthetized properly to treat my tooth. After the second dental appointment I immediately called Dr. Saitta's office and made an appointment and booked a flight to WPB, Fl. His office had prescriptions waiting for me at a local pharmacy when I arrived. I was seen the following morning with no problems. Dr. Saitta was able to get me numb and treat my tooth. I was literally out the door by 11am and on the beach by noon. I just can't stop smiling. "

~ Christa H.
---


"When I initially came to Dr. Saitta I had a missing front tooth, and a removable replacement (flipper) that was fitting poorly. In the midst of all this I was heading into a career frightened to smile or speak because the flipper would come out - this was absolutely horrifying. Dr. Saitta and his staff put a plan in place to get my Smile and confidence back. I am tremendously blessed with the amazing results. Dr. Saitta his wife Beth and their staff are the best!!"

~ Terrence O'Neal, Sr.
---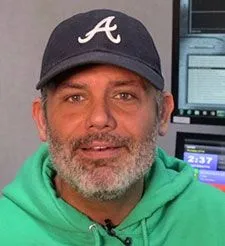 "Dr Saitta and his staff are excellent. I was originally seen as an emergency when I broke my front tooth. He took the time to explain every procedure and immediately restored my smile so I could continue to film my movie. Dr. Saitta is an amazing dentist and his wonderful wife Beth takes care of the office and makes everyone feel welcomed."

~ Jason Pennington
---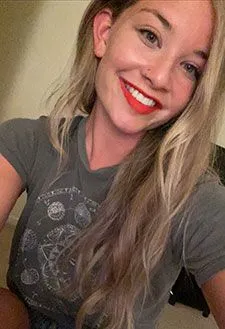 "I had my Smile Makeover with Dr. Saitta two years ago. My previous orthodontist left me with several issues that had to be corrected and took a lot of time and concentration. Dr. & Mrs. Saitta were so kind and got the job done. Time was of the essence since I traveled from Virginia Beach for this treatment. I was super picky about what I wanted my teeth to look like, and they were patient with me and completely Nailed It!!I truly have never been more confident in myself. I love my smile, and I can't recommend them enough to anyone who is looking to change their smile. I had a great experience with great results and they are friendly and amazing people."

~ Madison Lawhon
---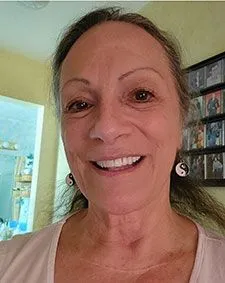 "In 2005 I made an investment in myself, my Smile. I never dreamt that Dr. Saitta could make my teeth look so naturally beautiful. I've continued to keep up with my dental health and my smile is still amazing. I can't thank Dr. Saitta, Beth and their staff enough for taking such great care of me. Both my personal and professional relationships have benefited - I know it's because of the confidence I now have."

~ Carol Willis-Holden